you too can help me with fashion. Which of the following coats should I buy?
A. (The red one. I would buy the cream but I can't keep anything clean.) I like the way the belt is lower on the hips.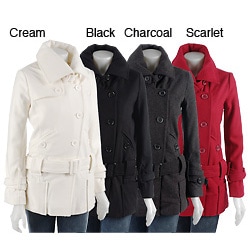 B. I really like the vintage look of this one. It reminds me of Charlize Theron in Cider House Rules.